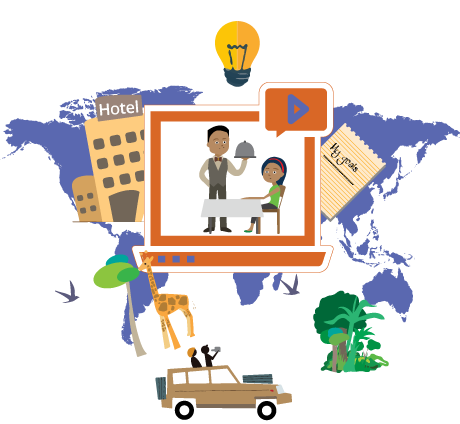 Module 1: What is this all about?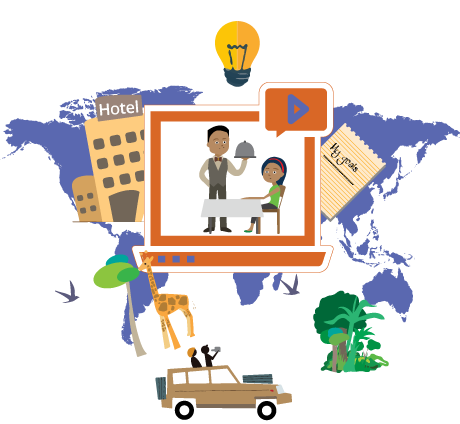 Welcome to the Ukarimu training. I am happy to see you all here and I am looking forward to getting to know you. Today we start with module 1 of a curriculum of 15 modules.
In this first module we will learn more about the topic Tourism & Hospitality.
Objectives:
The students know that there is a wide variety of tourism experiences.
The students relate the topic of tourism and hospitality to themselves and open up their mind to job opportunities in tourism and hospitality?
The students get a basic understanding of what the industry is all about and what type of jobs exist in the sector.
The students are able to present and speak about their own experiences.
Click images to preview or view the complete module online below
Instructors