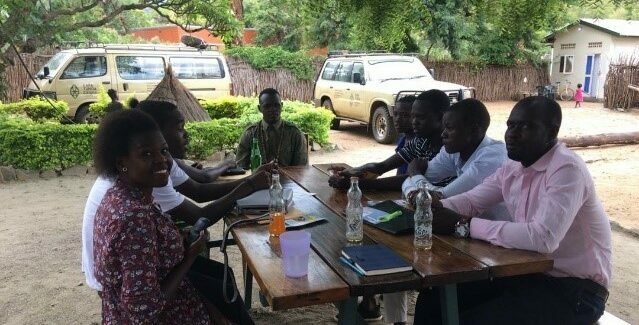 Pretesting and Piloting the Ukarimu Curriculum
Training and coaching of trainers
In the second week of May, trainers from Rwenzori Tourism academy received a one-day orientation day on how to use the prototype curriculum in preparation for the pretest session.  The session also helped to familiarize the Institution partner trainers with the flow and structure of the modules.
With an overview of the student journey and an understanding of the module, key Trainers from RTA started lectures on the 13th May 2019. On the 20th May, Trainers for the Karamoja Tourism Academy also received a one- day orientation on how to use the prototype curriculum. They then began classes in in Karamoja at the Karamoja Tourism Academy.
Several suggestions for improvements were made and are incorporated in the final learning modules.
Piloting in 4 locations for at least 25 participants each
The Pilots inn Karamoja and Rwenzori are ongoing and the students have gone through the 3 to 4-week training and are currently enjoying their attachment training at their work-based learning sites. Students in both regions will report back for a 1-week closure training in September.