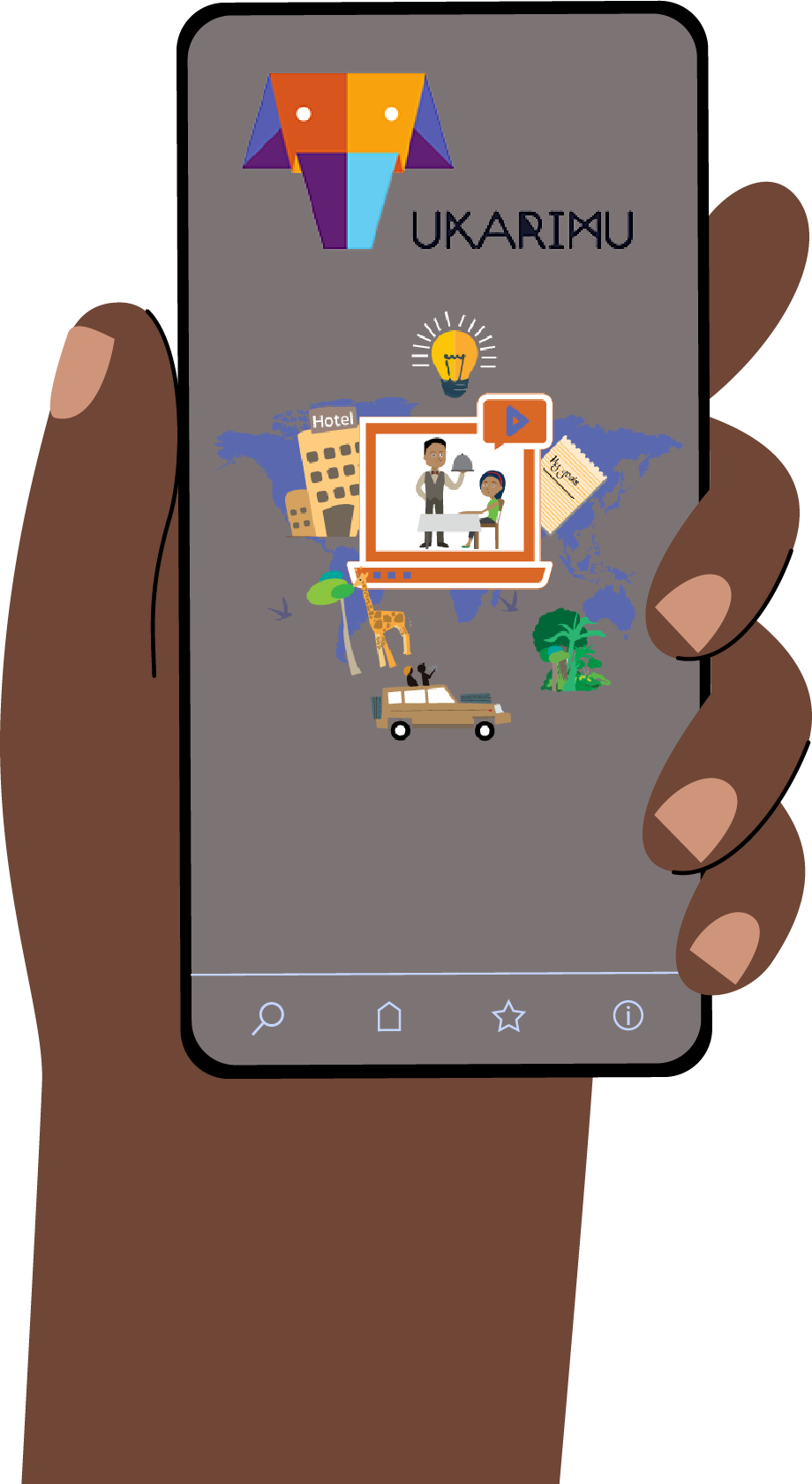 The Ukarimu App is NOW available!
The Ukarimu app is a freely accessible app that can be accessed by anyone who wants to improve his/her skills in tourism/hospitality. It is focused on entry-level employees and focuses on various aspects of tourism & hospitality.
You don't need an internet connection to use the app, except when watching the videos.
It's full of reading materials, quizzes and other exercises.
This app is supplementary to the class-based trainings of Ukarimu. It currently consists of 18 modules: a basic package and a number of additional modules focusing on health & safety, kitchen safety and bartending.
The app is created through the SkillEd platform.
Receive updates about the Ukarimu App
Please fill in the form below if you would like to receive updates about the Ukarimu App