Today, visitors from both far and close by are visiting Africa in larger numbers than ever before. Throughout the continent new hotels and lodges are being built every single day and more and more tourist activities take place. The goal of the program is to prepare these students for internships and ultimately jobs in these local hotels, lodges, restaurants and tourist sites. It is designed to prepare them for a future in the emerging world around them.
The curriculum is based on principles of active learning and is a combination of hard and soft skills to inspire young adults with little education and limited options.
This unique course, however, not only explores the realm of tourism, but also how to create skills to be a good employee, how to be a productive member of a team, how to identify a place for themselves in the industry, and how they can set personal goals to prepare for the future.
Partnerships
Ukarimu is developed by Mango Tree and EyeOpenerWorks in partnership with the following successful grass root hospitality training institutes in Africa: Ujima from Kenya, Kawa from Zanzibar, Jobortunity from Arusha, Tanzania, Kwhela from South Africa and Rwenzori and Karamoja Tourism Academy.
The development of the Ukarimu Academy programme has been made possible thanks to Booking.com's sustainability team.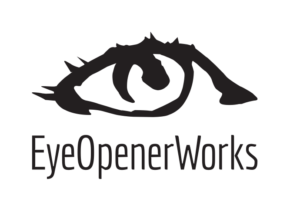 "The course was very practical, rather than theoretical. That is very important because if you want to make it in tourism, you need to learn those practical skills! Now I know how to communicate with clients, set a table, open bottles of wine, and many more things. We have learned skills for many different types of jobs in tourism. Already within 2 weeks after graduation, I was employed and I am very happy that I took this course."
"The curriculum is well put together, is well thought out, has a very logical structure and is very useful.  It is in a sense a grab bag, from which you can draw a lot of information. You use what you feel is most useful and what works with the group. As a facilitator you then only have to monitor the outlined process and ensure that the entire process is followed, in order to offer a rich and balanced offer."
"This training provided us the skills that are needed to make a career in tourism and hospitality! We learned how to deal with customers, how to serve drinks, and how to be part of a professional team. But we also learned how to find a job!"