The idea for Ukarimu came up in 2018, when EyeOpenerWorks and Matoke Tours collaborated with RENA Foundation Uganda, a local organization in Western Uganda, in setting up the Rwenzori Tourism Academy. They realized that there was no relevant and contextualized curriculum that new tourism academies could easily use.
That is why EyeOpenerWorks and curriculum developer Mango Tree reached out to a number of high-end lodges in Uganda, as well as to innovative training institutions in Tanzania, Kenya and South Africa with a simple question:
If they were to develop a high quality, open-source tourism & hospitality training curriculum, what should be in it?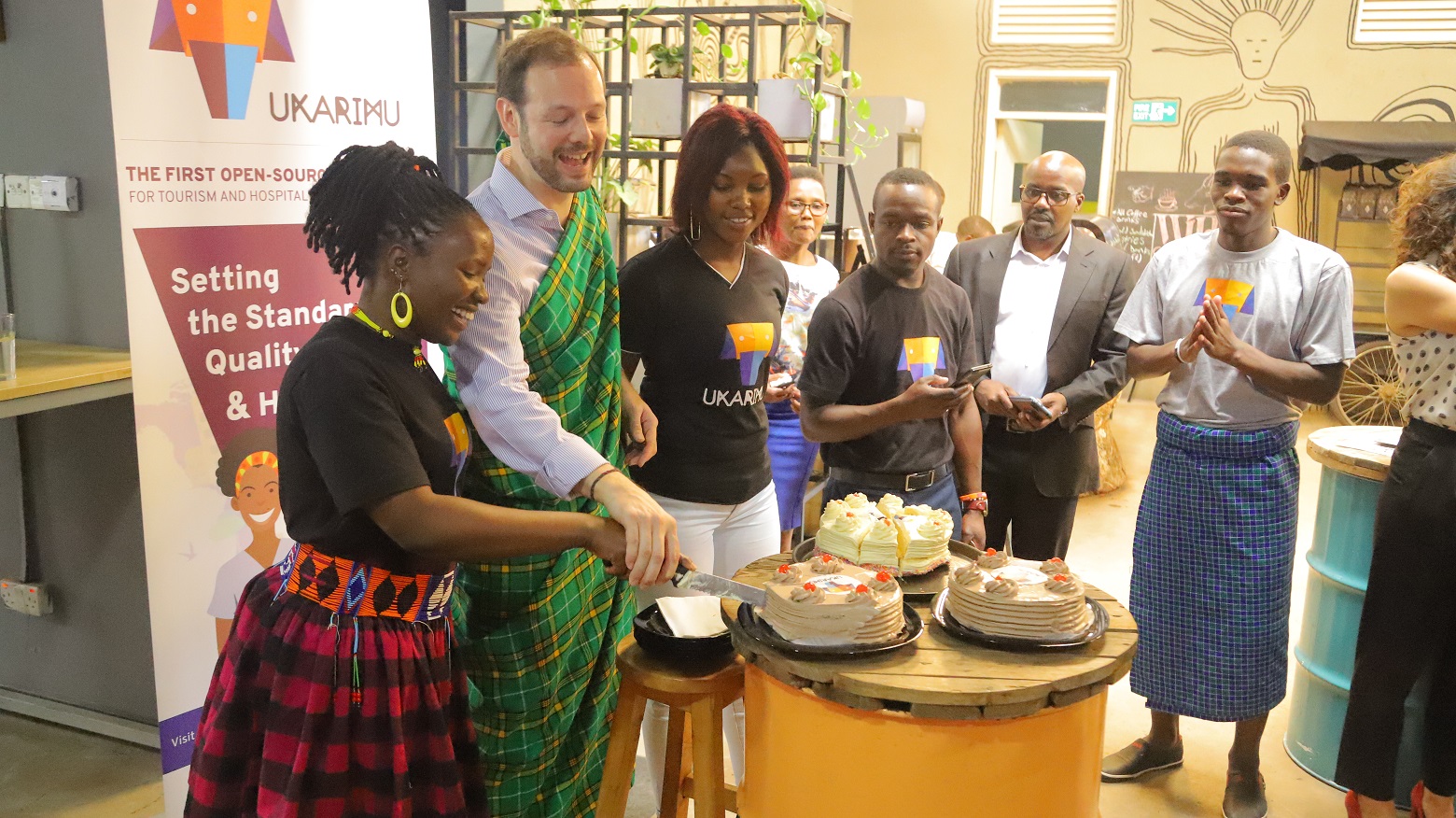 With the help of Booking.com, the first hospitality curriculum was launched in 2019. It was successfully piloted at the Rwenzori Tourism Academy and Karamoja Tourism Academy: both students and employers embraced it, and more than 75% of the graduates found a job within 4 months.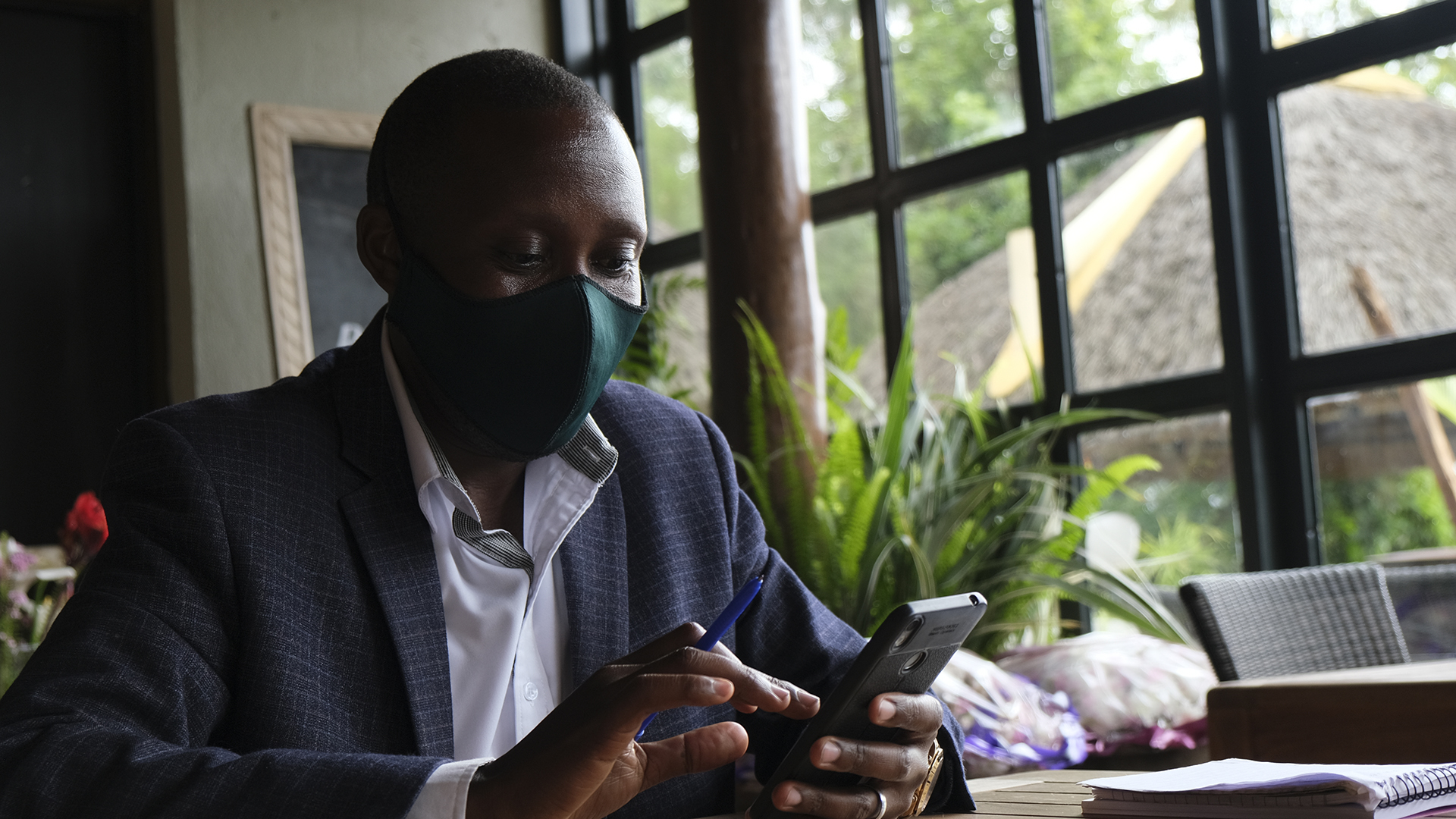 And then COVID-19 hit.
Like everywhere else in the world, the tourism sector in Africa was affected heavily and many young people lost their jobs. Yet, the pandemic only increased the need for skilling, as most tourism companies are looking for staff that are more versatile and are able to implement the COVID-19 SOPs professionally. 
As a result, the Ukarimu app was developed to enable Ukarimu training even when offline training is difficult.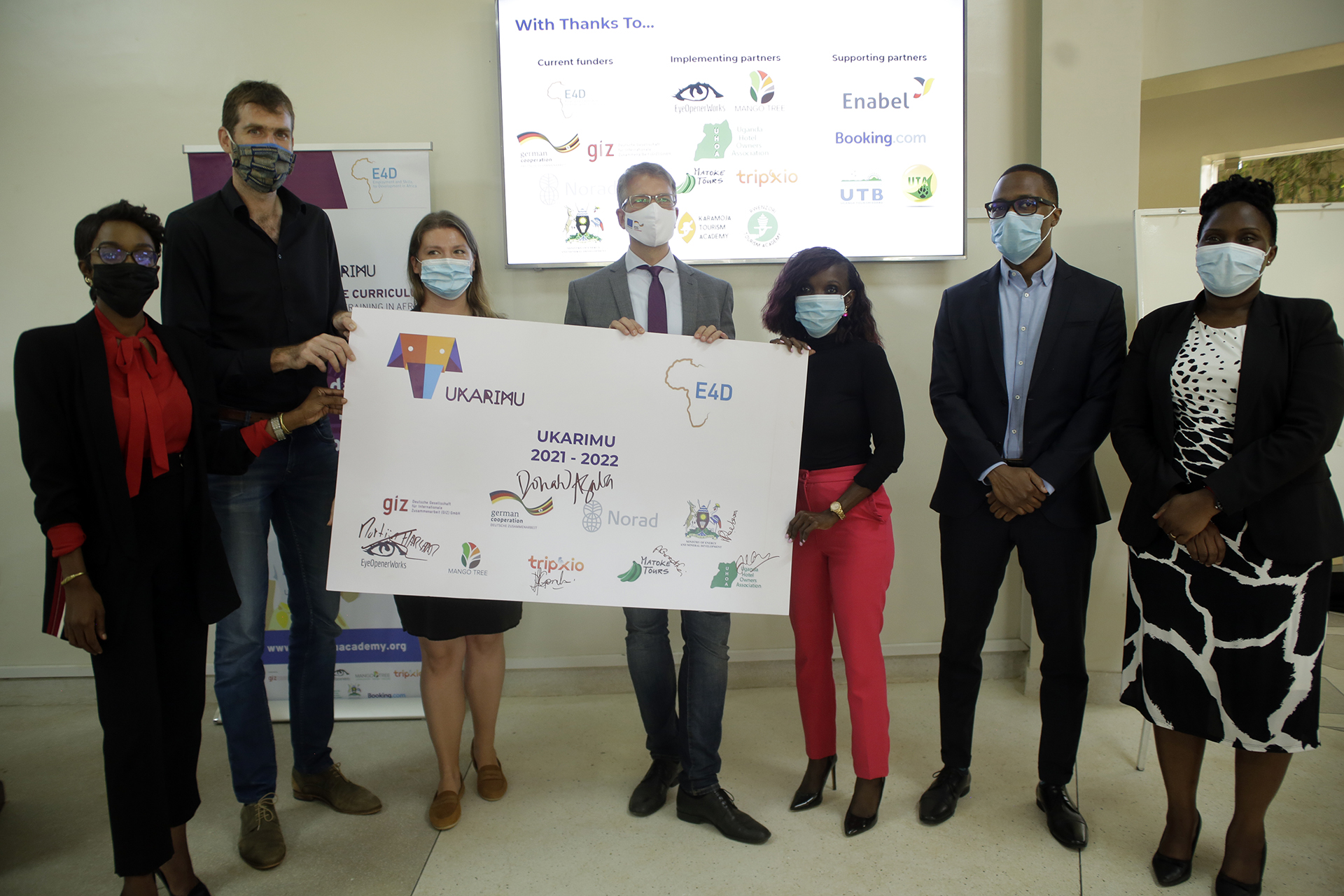 In 2021 the Ukarimu partnership consisting of EyeOpenerWorks, Mango Tree, Matoke Tours, Tripesa and the Uganda Hotel Owners Association (UHOA) received funding from the GIZ Employment and Skills for Development in Africa programme (E4D) to implement a new project: Ukarimu Tourism Skilling Clusters. 
"The GIZ Employment and Skills for Development in Africa programme is supporting the up-scaling of the regional tourism skilling clusters. This is important because Ugandan tourism businesses, especially those outside of Kampala, lack access to networks and knowhow that can support in issues that hinder business growth, thereby limiting employment growth in the tourism sector. These issues include poor entrepreneurial and marketing skills and the prevalence of informal work arrangements and they will be mitigated through the Ukarimu training programme," said Donald Agaba, the Team Leader for GIZ E4D Uganda.
In this project, networks of tourism companies in various regions in Uganda join hands to implement various Ukarimu trainings: hospitality, entrepreneurship & site guiding, as well as tour/driver guiding. The Tourism Product Development curriculum can be found on this website as well, whereas the Tour/Driver Guides curriculum is currently being piloted and will probably be launched early 2022. 
The goal of Ukarimu remains to provide relevant training materials to anyone with an interest in training young Africans for the tourism & hospitality sector. In doing so, Ukarimu is looking for partnerships. Currently Ukarimu is mostly focused on Uganda but has the ambition to expand into other countries.
In addition, the ambition is to keep on expanding the training materials to target as many professions in the tourism & hospitality sector as possible.
Would you like to help us doing so?
Please fill in the contact form.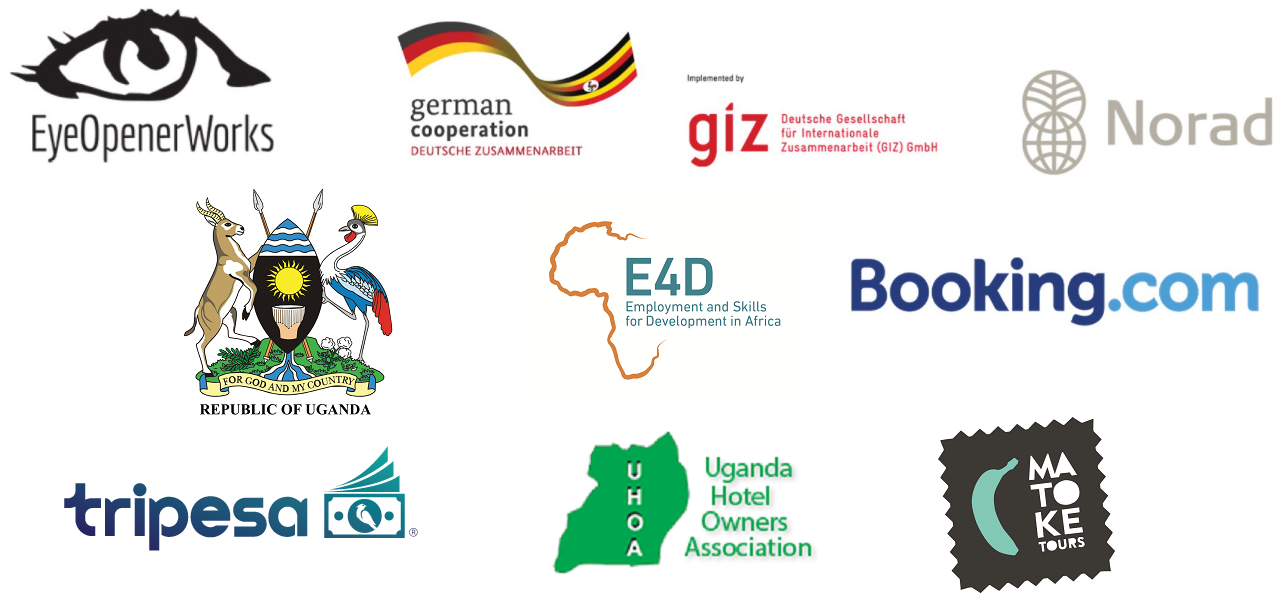 Laura Valentine
Program Lead
Martijn Harlaar
Managing Director EyeOpenerWorks
Laiqah Kasule
Regional Cluster Support Lead
Abdallah Kyobe
Financial Manager
Alexander Bongers
Content Lead
Allen Kwagonza
Monitoring, Evaluation and Learning (MEL) Lead
Maria Ukarimu
Role Model, Graduate & Trainer
Gloria Lucky
Admin Support
Quin Carolyne Kabahinda
Marketing Support
Regional Teams Using Ukarimu
Rwenzori Tourism Academy
Sifa Mbambu, Jerry Ceaser Togo & Violet Komuhendo
Not present: Vincent Agaba, Gerald Atugonza & Paul Turyagumanawe
Southwest Tourism Academy
Mary Namugwanya, Katto Garasiano & Lillian Katusiime
Central Region
Conrad Akol (Matoke Tours, Tour Guides Training),
Elly Mwesiga (Tripesa, Product Development Training)
& Adrine Nankunda (Matoke Tours, Tour Guides Training)
Karamoja Tourism Academy & Elgon Tourism Academy
Brian Lokutae (KTA & Kara-Tunga) &
Saleh Naminya (Elgon Tourism Academy & Casa Uganda)
Not present: Peter Ichumar & Theo Vos
Frequently Asked Questions